Long Beach, California Security Guard Service
Choosing Security Guard Companies in Long Beach
Security is important to everyone who owns a business or manages a property. This is true at truckyards, automotive lots, warehouses, industrial sites, large residential complexes, and just about everywhere else.

If you're searching for security guard companies in Long Beach, it makes perfect sense that you want to find the best possible option for your property.
Here is some guidance that can help you.
What Security Guards Companies Do Well
There are several things that security guards do well. One important strength is that they can spot suspicious or dangerous situations and act to resolve them before they become more serious. This is important since no one wants a crime to happen at their property if they can prevent it.
Not only do crimes typically result in stolen assets, but they can also cause serious damage to a property. For instance, criminals may smash down doors, cut through fences, or break windows to gain access to a site.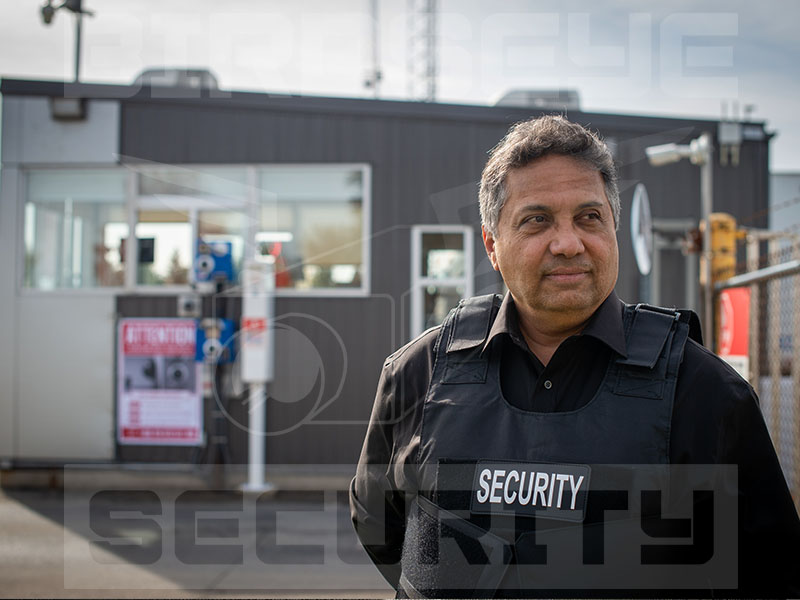 Even if they don't manage to take anything, repairing this damage will be costly and it will also take time. These are problems that businesses owners don't want to deal with. If troublemakers and other suspicious people can be removed from a property before they get the chance to do significant damage, this saves businesses money and lets them focus on other things.
However, while security guards can definitely help prevent crimes, there are also possible weaknesses that should be discussed.
Alternatives to Security Guard Companies in Long Beach
Before deciding to work with one of the security guard companies in Long Beach, it's a good idea to understand where guard services may be lacking and to investigate and see if there are alternatives that might be better suited to your business.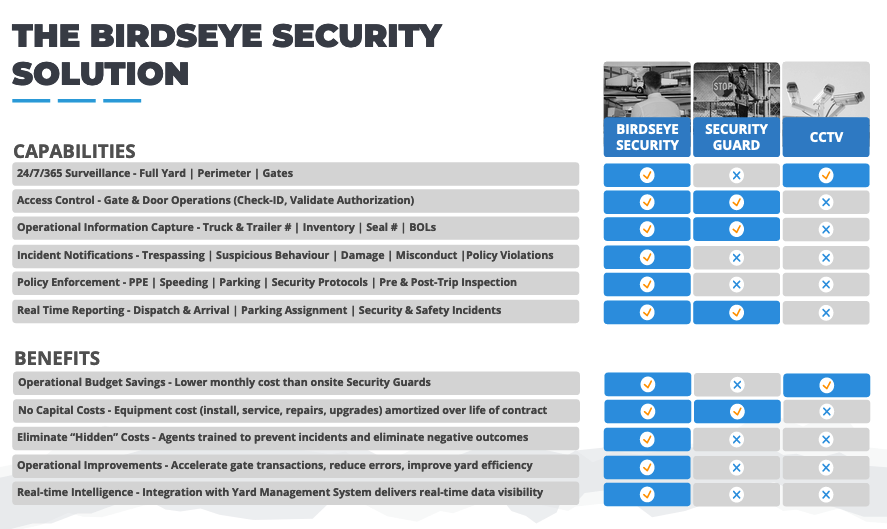 For example, while guards can walk throughout a property and potentially spot suspicious activity, the truth is that they likely won't be able to see the whole site at once. Even if you have multiple guards stationed throughout the property and making their rounds regularly, there will still be places they won't be able to see at all times.
Criminals will take advantage of this. Sometimes, they'll watch the site for a while to see where guards walk and learn what routes they take through the site. If they notice that a particular area isn't being guarded, they'll use this opportunity to strike.
An alternative that eliminates this risk is live remote monitoring. With live remote monitoring services, cameras are installed at a property. These cameras are positioned so that every part of the location can be viewed remotely by trained security agents. Since the whole site can be viewed, and there are no blind spots, there are no opportunities for criminals to hide.
Live remote video monitoring is a powerful and cost-effective alternative to security guards.
If remote security agents notice that there is something suspicious happening at the property, they can use two-way speakers, lighting, or other tools to interact with the site. This will let criminals know that they are being watched and that, if they do not leave the scene, the police will be called.
In addition, since the remote station can see the site in real-time, if police are called they will know that there is an active crime in progress rather than a potential false alarm.
Another possible issue with security guards is that, unfortunately, they can sometimes be threatened or intimidated by criminals. This is especially true with large groups of criminals or with those who are armed. If a property is being monitored remotely, these situations do not occur.
For more information on live remote monitoring and how it can protect a property, please do not hesitate to contact the team at Birdseye Security Solutions today. We are a North American leader in remote monitoring and facility supervision.
While you may have started your search by looking at security guard companies in Long Beach, checking out the alternatives can be a great idea as well. We can help you understand how remote monitoring can keep your location safe and how, in many cases, video monitoring services are a more cost-effective choice than traditional onsite guards.