Multi Unit Residential Building Video Security Solutions
How Virtual Concierge Services Improve Multi-Family Residential Security
Condominium and apartment building security systems are important. They need to be able to secure the building and protect visitors without being difficult to use, distracting, or annoying for residents.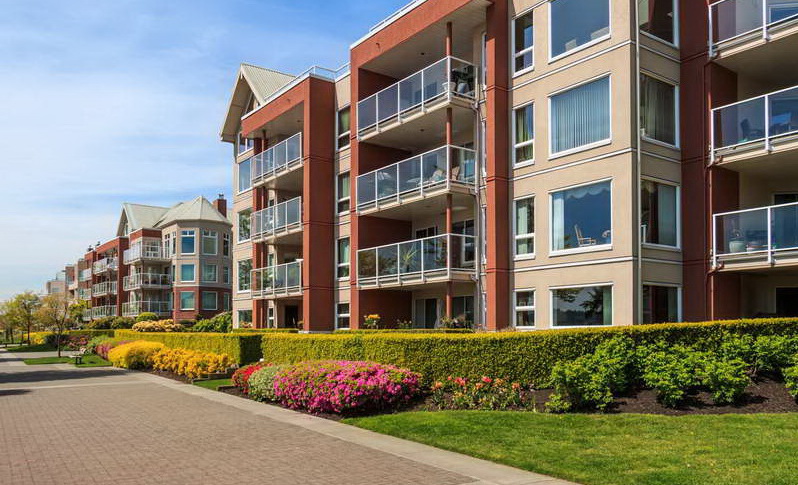 You obviously don't want to allow unauthorized individuals into a building, but you also don't want to make it difficult for residents to have guests or receive deliveries. A balance between security and convenience is important as is the need to ensure that safety is not compromised.
Live remote monitoring agents can function as a remote concierge. Monitoring agents can watch the property 24/7 to spot crimes, vandalism, and suspicious activities.
They can also be responsible for access control, ensuring that visitors, maintenance workers, and delivery people can access the building as necessary. Monitoring agents will also ensure that only authorized persons have access to certain areas of the building (such as fitness centers, storage lockers, etc.).
For more information on residential monitoring and virtual concierge services, please contact Birdseye Security today. We provide effective multi-family residential security and apartment building security systems through our remote monitoring services. You can trust our team to keep your property secure.
Potential Problems with Existing Multi-Residential Security Solutions
Many apartment buildings and condos use security guards stationed at the front desk as concierge services. This may seem like an effective solution, but serious issues with this strategy can quickly become evident.
While security guards can work as a concierge and security system for apartment buildings, the sheer number of duties they are expected to perform can compromise their effectiveness.
Security guards are typically responsible for watching for suspicious activity, signing in visitors and delivery persons, contacting residents to inform them of deliveries or visitors, handling bookings for building amenities, managing parking, controlling access to various areas of the building, answering questions from residents, and much more.
If all of these tasks are left to one or two security guards, they can quickly become overwhelmed, and the situation can be chaotic. This won't just inconvenience visitors and residents, but it can also compromise security.
Most multi-residential buildings have security cameras installed, yet many incidents are only caught after they've occurred in video reviews since cameras tend to not be actively monitored. Sometimes situations are only noticed if a security officer happens to look at the cameras after completing their rounds.
When a small number of guards are responsible for the security of an entire building, issues can occur. For example, consider a security guard stationed at the front desk of a large building. If they notice something suspicious in the parking area by looking at a security monitor, and decide to act on this situation, who will respond to a visitor or a delivery that arrives at the door?
At best, the guard will have to split their attention between two situations. If a resident should then arrive at the desk and ask the guard to help them with an issue with the elevator (for example), the guard's attention is split even further. It doesn't make much for security guards to become overwhelmed and for building security to be threatened.
Birdseye Security Solutions can change that. Our residential monitoring services involve setting up cameras, speakers, and other sensors throughout the building. Our professionally trained, AI-empowered agents monitor all cameras 24/7, watching for any activities of interest or concern.
Agents can take an active role in ensuring the safety and security of the buildings by utilizing Voice-Down™ two-way communication to speak to trespassers and loiterers, asking and answering questions and deterring them from any nefarious activity.
Monitoring agents will also watch entrances and exits for unauthorized entry, monitor parking garages for theft or damage, perform access control duties, and much more. For more information or to find out how our multi-residential security solutions can improve safety and efficiency in your apartment or condo complex, please contact Birdseye Security Solutions today.
The Importance of Multi-Family Residential Security
Maintaining a safe property is one of the primary roles of a landlord or property management company. Of course, staying on budget and utilizing cost-effective solutions is also important. Finding a solution that accomplishes both goals is the key.
Multi-family residential security is complex. A typical residential building has residents, visitors, delivery persons, service and professional personnel, and many other people coming and going at all times throughout the day and night. Knowing what is happening at the property 24/7 is challenging for any landlord or management company. That's why security is always top of mind for all multi-residential buildings.
If an intruder can enter a building, the results can be catastrophic. This person could damage property, threaten or harm residents, and even could illegally stay on the property for quite some time before being noticed. Trespassers could also conduct illegal activity on site (such as drug use or dealing).
Not only can these situations compromise security, but they can also undermine the sense of trust and safety that residents should have in their homes. This shows why having an effective security system for apartment buildings and condominiums matters so much.
In addition to signing for packages and providing access control services, residential complex and apartment building security systems need to protect against:
Loiterers, trespassers, and vandals
Vehicle break-ins, theft, harassment, and physical altercations in parking lots
Crime and vandalism at building entrances, gyms, laundry rooms, storage areas, mailrooms, swimming pools, community spaces, and more
However, condo and apartment building security systems cannot be too strict or complex. If it is too difficult for residents to receive visitors or deliveries, or if there are too many steps to follow to park in a building's visitor lot (for example), this will negatively affect the overall experience of living at the property. If residents are unhappy, they may move, and this can affect the reputation of your complex. That will hurt your bottom line.
Residential monitoring from Birdseye Security Solutions is designed to be effective, affordable, and convenient. Using cameras, two-way speakers, and other technological tools, our remote security agents can monitor, report, and intervene as needed, according to building protocols. We significantly reduce security incidents while ensuring your residents' comfort and happiness and increasing your bottom line.
Not only can remote agents spot crimes or suspicious behaviour 24/7 in all areas of the building, but they can also respond to these situations quickly and efficiently. Agents can also provide remote concierge services.
If you have specific security concerns at your property, we can work with you to design a custom security solution that will keep the complex safe and running smoothly. Contact our team today for more information on  how a remote concierge and security system for apartment buildings and condominiums can change your property for the better.
Virtual Concierge Services
Trust Birdseye Security Solutions to provide effective and efficient virtual concierge services. Using cameras and speakers, remote agents can handle security, safety, and resident issues. When you use a remote concierge at a property, services such as access control, package delivery acceptance, directions, parking enforcement, and many other functions can easily be performed by our professionally trained agents.
Residents get to know the dedicated agents responsible for their building. These polite and patient agents can deal with any situation that a concierge could – for a fraction of the cost. Birdseye Security functions as the virtual concierge or virtual doorman.
There are several advantages to using virtual concierge services.
Agents are always available and dedicated to building security, no matter the time. Day or night, the dedicated agents will be there providing services.

This means you won't be faced with an empty and unprotected concierge desk because someone took a bathroom break or walked away to deal with another security situation or resident concern.

Remote concierge agents can provide building management with detailed reports.

Reporting is a crucial element in assisting with operational management. Our customized reports include all the essential information at the frequency you need (daily/weekly/monthly).
If you have a vendor or handyperson coming for service work, the agent can provide them with access and even observe and report on any activities done, making sure they are on-site when they should be and that work is completed before they leave.

Virtual concierge services are cost-effective.

Hiring a team of security guards large enough to watch over an entire apartment building or condominium complex 24/7 isn't just a logistical challenge, but it is also a costly endeavor.
Remote concierge services provide your residents with the best service experience while reducing operational costs.
Virtual concierge services are becoming much more common in condos and other types of multi-residential buildings and with good reason. They allow for safety, security, and resident convenience without the inflated costs. Want to know how our team can help your apartment building or condominium stay safe and secure? Please contact Birdseye Security Solutions today. 
Property Management
Building management and condominium boards can struggle to maintain accurate and timely oversight of the activities at their properties.
Activity logging by onsite security staff is often paper-based, incomplete and prone to error.
The Birdseye Security Solution automates logging of visitors, parking, service and maintenance activities, with video recordings as back-up.
All of this data is available in scheduled reports to our clients to ensure near real-time oversight to all aspects of building operations.
Administrative Assistance for Apartments and Condominiums
Remote Concierge and residential monitoring agents can do more than provide access control and investigate potential crimes. They can also provide reports, logs, and handle administrative assistance tasks for your building.
Agents can complete simple paperwork, data entry, or system updates – any task that can be completed remotely. This includes recording and updating visitor logs, parking logs, service and maintenance logs, and more.
Protocols can be updated at any time and reports will be provided on a schedule that makes sense for you. Video footage can even be pulled and compiled when reporting on security incidents, protocol violations, and more.
Talk to us today, and we'll be happy to provide you with a customized solution that meets your needs. Birdseye Security is a North American leader in facility supervision and remote security. Let us work with you to find the right multi-residential security solutions for your property.
Improving Building Security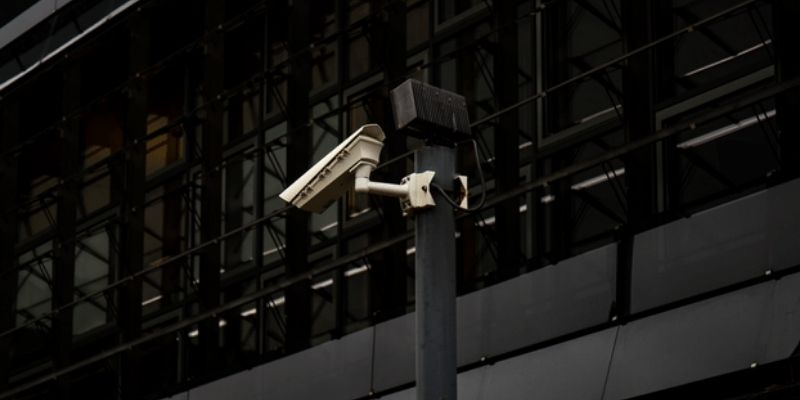 Large buildings, such as multi-residential properties, require comprehensive security solutions. These properties typically have many people coming and going throughout the day, including residents, tenants, delivery people, guests, staff, contractors, tradespeople, etc. This leads to several issues.
The first is that there needs to be an access control setup at the property to ensure that only those who are authorized are able to access it. Another issue is that, with so many people moving throughout the building at any given time, it becomes very difficult to keep track of who's who and where they're going.
For a building security strategy to work in such conditions, it needs to be able to handle at least those two tasks. However, it's also critical that the system in place deters criminals, spots suspicious activity, prevents vandalism, and much more.
Building Security System Options
There are many options for building security. Many properties use security guards or concierge staff at the front desk to handle access control. These guards are often responsible for verifying visitors and allowing them into the building, signing for packages, and more.
In some cases, there may be cameras installed on the property and guards will also be in charge of watching these cameras. Obviously, handling all of these tasks at once can be quite difficult.
While using guards is common, it may not necessarily be the best building security system available.
Comparing Building Security System Strategies
As mentioned, security guards are one of the most common building security options. However, that doesn't necessarily mean that this is the strongest choice. While guards can take proactive measures to note suspicious situations and even potentially act before they develop into crimes, it's important to remember that guards have limitations.
For instance, if a guard notices a suspicious situation in a building's driveway, they will have to walk out to the scene and investigate. During this time, the front desk will be empty, so they won't be able to perform their access control duties. If more guards are hired, this increases costs, and there is still a limitation to what they can do.
Security guards simply cannot be everywhere at once. If a guard notices something odd on one of the building's surveillance cameras, they will have to make a judgement call and decide whether they should stay at their desk or attend to the situation. They cannot do both at once.
A strong alternative is using live remote monitoring. This involves installing cameras through a property so that they can capture footage of both the interior and the perimeter. In addition, two-way speakers can be installed as well, along with other relevant sensors. This system gives live remote agents the ability to watch over an entire property 24/7. They can even interact with the site using the speaker system.
This is beneficial for several reasons. The first is that agents can spot suspicious situations and react to them before they develop. This often involves using speakers or lights to communicate or deter those on scene. However, agents can also contact police directly if necessary.
Agents can also assist with access control. If repair people or contractors are coming to the building to work on common elements or building issues, they can communicate directly with the remote agent, who will use cameras to verify their identity and only allow authorized persons to enter. The result is a strong system which keeps intruders out.
The Benefits of Remote Video Monitoring
In addition to the benefits listed above, another reason to consider remote video monitoring as a building security system is the cost. As mentioned, having security guards on hand 24/7 can quickly become cost prohibitive. This is especially true if you wish to have several guards working at once. The more guards you hire, the greater your security cost will be.
Remote video monitoring services are able to offer more comprehensive protection at a cost that is often less than what it would take to have guards on site.
Live remote video monitoring is a powerful and cost-effective alternative to security guards.
For more information on remote video monitoring and how it can improve upon your existing building security system, please do not hesitate to contact us today. Our team will work with you to understand your property and your security needs, then develop a strategy that helps keep your location safe. We understand the importance of strong security and are here to help.