ID VERIFI™ VALIDATION SYSTEM
WHAT IS ID-VERIFI™
ID-Verifi™ is an identification validation system that allows our agents to verify facial matches to ID – ensuring that only the right people are gaining access to your facility.
A combination of our custom-developed hardware technology and our fantastic dedicated agents; it's a winning combination providing peace of mind for facility managers across North America.
HOW DOES ID-VERIFI™ WORK?
The ID-Verifi™ system incorporates several elements to ensure that only those on your authorized entry list gain access to your facility.
High definition cameras capture faces, while another focuses on the ID. Your Agent will compare the face to the images on the ID and ensure a facial match. While many access control systems use software to perform this function, we at Birdseye Security believe we achieve optimal results with actual humans verifying ID.
Our professionally trained agents are vigilant and thorough, eliminating the chances of being fooled by tricks that may fool software. Engaging in two-way conversations with the person requesting access can further verify any information needed to ensure identification is correct.
Using ID-Verifi™, agents can quickly process unexpected visitors, vendors, suppliers, or anyone else who may need access to your facility and may not be on your regular access list. Once identification has been verified, further instructions can be given (if required), and access is granted.
RELIABLE FACIAL RECOGNITION
Facial recognition software is a remarkable technological achievement. However, as with any computerized technology, it's never 100% perfect, and there are always people out there who can fool these types of systems.
A live person doing comparisons and ID verification can provide a more reliable, fool-proof match verified through multiple data points. All interactions are documented and reported on – allowing us to provide video evidence of any issues or incidents.
Why rely on software when you can have a person do the job? Enjoy the peace of mind that surety brings.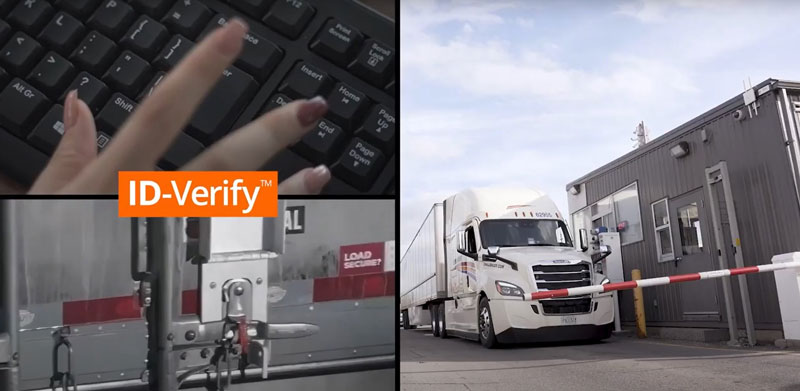 At Birdseye Security, we are a North American leader in remote security and facility supervision. All members of our security team – both remote agents and security guards – are trained professionals with years of experience. Monitoring agents and onsite security guards work together to keep properties safe.
We work with clients to design systems that meet their unique needs and their specific properties, understanding that no two security situations are exactly alike. Video Monitoring technology is a powerful tool and one that can drastically improve security at any property, including truck yards, automotive lots, warehouses, industrial facilities, multi-residential complexes, and many other locations.
For more information on Birdseye Security and how our team can keep your property safe and secure 24/7, please contact us today.