How Security System Monitoring Companies Work
What to Know About Security System Monitoring Companies
Security can be complicated. There are many different kinds of cameras, setups, technologies, and other aspects that may make it difficult to determine what is best for your business. There are also many different companies out there, each with its own strategies, tactics, etc.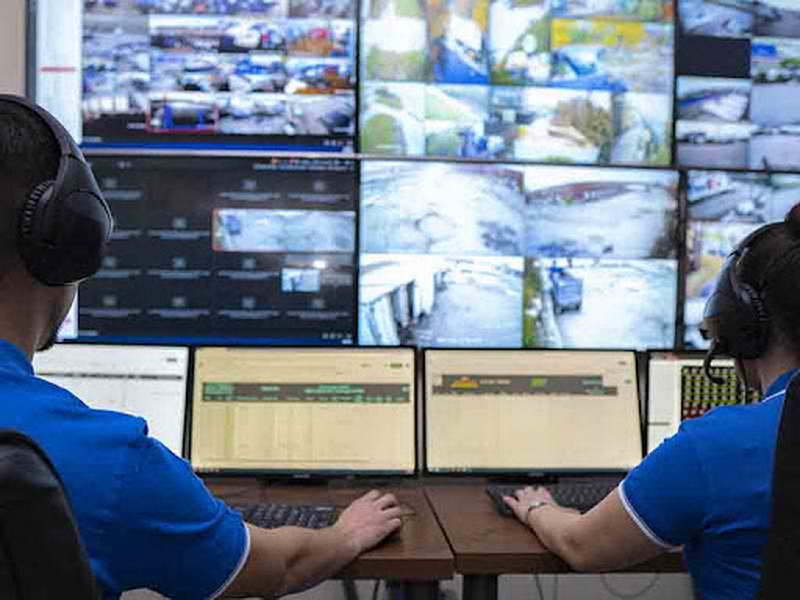 When it comes to security system monitoring companies, it's important to consider all factors when you're looking at them. Not only do different companies offer different services, prices, etc. but they also usually have different approaches to keeping properties safe.
Understanding how security system monitoring companies work will help you find the right one for you.
What Do Security System Monitoring Companies Do?
When the phrase "security monitoring" is used, that typically refers to any security system that is connected to a third party.
For instance, consider a standard alarm system. If an alarm is not monitored, it simply makes a sound. If there isn't anyone around to respond, nothing more will be done.
The same is true for security cameras. If they are not monitored, no one will see the footage until the crime has already been committed and someone checks the cameras.
If a security system is connected to a monitoring station, monitoring agents can likely respond more quickly. However, there are several different types of monitoring. Understanding these types can help you choose the solution that works best for you.
The Differences Between Types of Video Monitoring
Some security systems that call themselves monitored systems are connected to a monitoring station, but this station only receives alerts. For instance, if an alarm is triggered or a motion detector senses motion, the station will be alerted. They will then respond based on the agreement they have with the customer.
In some cases, this means contacting the business and letting them know there is an issue. In other cases, it may mean calling the police. However, many security system providers need to verify that there is an active crime in progress before contacting the authorities. This is done to avoid calling the police for false alarms.
The reality with many of these setups is that there is often a significant delay between when the crime happens, when the station is notified, and when they can react. In the meantime, criminals can escape from the scene.
There is also the issue that these systems can't react until the crime is already in progress. Since they are triggered after something has already happened, the agents are not able to intervene in a suspicious situation and prevent it from turning into a crime.
For that to happen, live remote monitoring is necessary.
With live remote monitoring, security agents watch a property's security cameras in real-time, 24/7.
If they see a potential crime (such as people lurking around a gate), they can use two-way speakers to inform the people that they are being watched by security and tell them that the police will be called if they do not leave immediately.
If police are called, they are contacted before the crime has actually happened. Not only does this immediately verify the situation, but police will likely place a higher priority on the call since there is an active crime in progress.
Criminals recognize this, and they know they have a greater chance of being caught in these situations. For this reason, they are likely to leave the scene right away, rather than risk being arrested by police.
Making the Right Choice
When it comes to security system monitoring companies, it's also important to understand that each property is unique and that each one must be protected with a plan that works for it. There is no "one size fits all" security solution that is perfect for every property.
Security system monitoring firms must look at each unique property and then determine the best way to protect it. For more information, or to talk to expert security staff about how your site can be secured, please contact Birdseye Security Solutions today.
We can create a customized security plan for your site that involves active, real-time monitoring for maximum protection. Trust our team to keep your property secure.