Security Gate Access Control Systems: The Best Choices for your Business
How to Use Security Gate Access Control Systems to Protect Your Business
Controlling access is a vital part of security. If you can successfully keep people out of your property, you can drastically reduce crime. However, there are many different ways to prevent access. Security gate access control systems are common, but there are several different ways to secure these gates.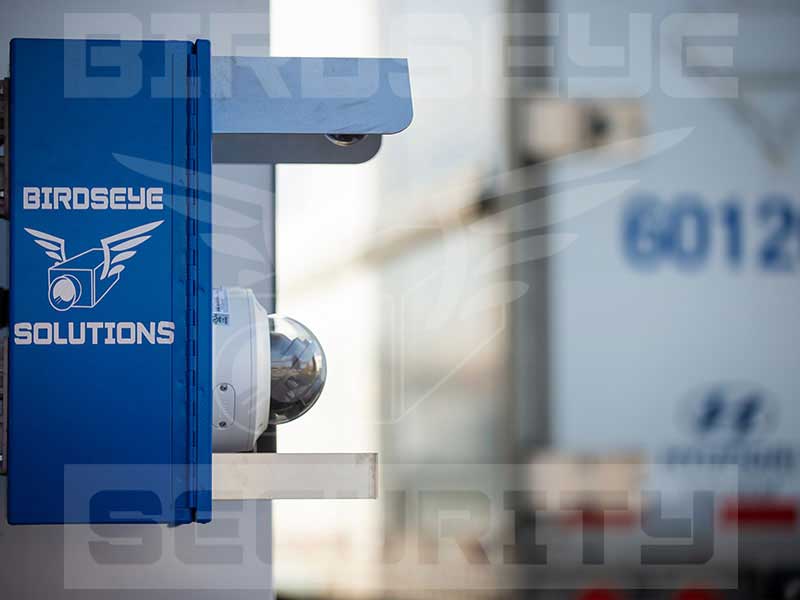 The method that you choose can significantly affect your business. Not only are some methods more effective at securing access, but there are different costs associated with each type of security as well as different benefits.
To understand how to best use security gate access control systems at your company, it's important to look at the options. Once you know what's out there, you can compare the choices to your needs and determine which set up is right for you.
Key Fobs and Access Control Gates
One of the most common ways to protect gates is by using key fobs, access cards, or keys. While these tools can be convenient, there are also potential risks:
Keys, fobs, or cards can be lost, making it difficult for employees to enter
If access tools are lost or stolen, it may not be noticed for quite some time. Unauthorized visitors could use these entry methods in the meantime without anyone realizing
Cards, keys, and fobs can also be copied or cloned, allowing unauthorized access
While you may be able to give staff these tools to enter your property, it isn't possible to give all contractors, visitors, and third parties keys or fobs. This means you'll still need a system for these individuals as they will arrive on your site. The result is that you'll have to maintain two different systems. This can be both costly and confusing.
Security Guards & Security Gates Access Control Systems
Security guards are another common way to handle access control. In these situations, guards are stationed at the entrance and they are responsible for checking IDs and allowing authorized persons into the property. There are advantages to using guards in this way:
Security guards can check to ensure that people match their identification cards, so it's confirmed that stolen credentials are not being used
Guards can ask follow-up questions and confirm details with visitors to determine why they are requesting entry
However, while security guards have some benefits, there are also potential drawbacks, including:
Guards can potentially be called away from the gates if there is another security situation elsewhere on the property. This could potentially leave the gates vulnerable
If an organization decides to hire several guards so that the gates are never unprotected, this can get quite costly
Security guards can potentially be overwhelmed or intimidated if a large group shows up or if individuals threaten violence
Live remote video monitoring is a powerful and cost-effective alternative to security guards.
Live Remote Monitoring of Access Control Systems
Live monitoring systems involve setting up cameras, two-way speakers, and other tools to provide security. All cameras are watched by trained professional security agents. These agents can be responsible for security gate access control systems.
Two cameras will be installed at the gate. One will be focused on the person while the other will be used to examine their identification credentials. Agents will use these views, as well as artificial intelligence (AI) to verify that the person is who they say they are
Agents will then check the person's identification against a list of authorized persons. If the individual is permitted to enter the property, they will be allowed to do so
Remote security agents can ask questions and confirm information by communicating through the two-way speakers
Remote monitoring services can be set up so that agents can view the entire property from all angles. This means if anything happens anywhere on the site, they can respond right away. This enables them to secure the entire location – not just the gates – without leaving any holes.
In addition to handling security gate access control systems, agents can also be responsible for parking assignments and much more. This can be very useful in truck lots, automobile lots, and other locations where parking must be controlled for security or business purposes. Remote agents can assign spots at the gate, then verify that the person parked in the correct spot. If they do not, agents can communicate with them directly to resolve the situation.
For more information on remote security monitoring and how this service can strengthen security gate access control systems, please contact Birdseye Security Solutions today.