Truck Yards Video Security Solutions in Dallas County, Texas
Dallas County, Texas Truck Gate Security Options
When it comes to protecting a truck yard, comprehensive security is important. There are several reasons why. The first is that truck yards are typically very large. This not only makes it tough to secure the whole site, but it also means that criminals may have many options when it comes to gaining entry to the property. This fact highlights another reason why comprehensive security is so important.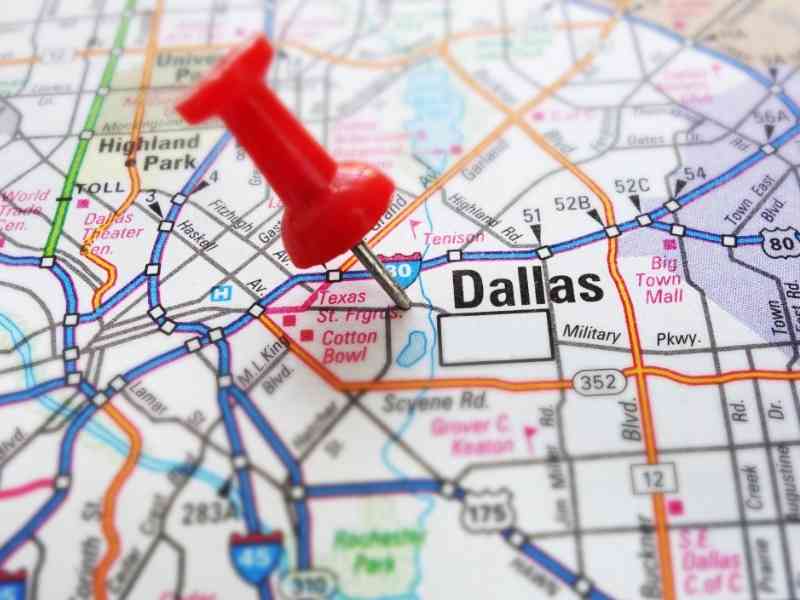 Criminals know that there are valuables at truck yards, and this drives them to search for ways to gain access to the property without being spotted. While tools like security cameras for trucks and truck yards can help, they should be monitored by trained security staff if you want to prevent crime before it happens.
A truck yard's video security won't deter criminals if it's not being monitored. Criminals know they can cover their faces and make it nearly impossible to identify them on camera. By the time the footage is watched, they will have left the scene and it will be nearly impossible to find them. If you have a monitored truck security camera system in place, live agents will be watching 24/7.
This real-time protection keeps truck yards in Dallas County, Texas, and across North America safe and secure. That's because remote agents can see situations as they unfold and act to stop them before they turn into crimes
How Live Monitored Truck Security Camera Systems Work
When you choose a live monitoring system to function as your truck security system, the system includes more than just cameras. It also uses two-way speakers that allow security agents to communicate with the property as necessary. This means they can spot suspicious situations and work to deter criminals before those situations turn into crimes.
For instance, if an agent notices that someone is trying to tamper with the gate that surrounds your truck yard, they will immediately broadcast to the site that the property is being watched by live monitoring, and that police will be called immediately. At this point, the criminal will realize that their chances of committing their crime without being caught are extremely small. This means they'll likely leave the scene immediately. If they don't, police can be called before any damage is done to the property.
A real-time monitoring service can also handle truck gate security and access control. Using cameras and two-way speakers installed at all entry points, live agents can verify a person's identity when they arrive at the gate, ensure that they are authorized to enter the site, and only allow access to those who are permitted to enter the property. From there, agents can even follow visitors as they move throughout the property by using two-way cameras.
Agents at the gate can also handle parking management duties. When a driver arrives with a trailer, the agent can assign them a parking space, then verify that the assignment was followed by using the camera system. If the driver parks in the wrong spot, agents can inform them using the speaker system and request that they correct the situation.
This ensures that no trailers or trucks are ever misplaced on a lot. This can be a significant advantage, especially at large lots, as it reduces the need to "hunt" for vehicles or trailers, making your company more efficient.
When it comes to finding a security truck service that not only deters criminals but that also makes a company more efficient, it makes sense to choose real-time remote monitoring.
When it comes to security, truck yards need comprehensive solutions and remote monitoring provides exactly that.
If you're looking to improve safety and security with a live truck yard remote video surveillance system, trust the professionals at Birdseye Security Solutions. We have years of experience in property security and supervision and can keep your site safe. For more information on how we protect truck yards in Dallas County, Texas, and beyond, please contact us today.