Why is Cargo Security Important?
The Importance of Cargo Security
Cargo security protects the supply chain and keeps businesses operating smoothly. Unfortunately, cargo theft and container theft are common crimes. Criminals often strike trucks and other types of transportation, looking for assets. They know that these assets can easily be resold on the black market. They also know these crimes are incredibly tough to track down. Most stolen cargo is never recovered.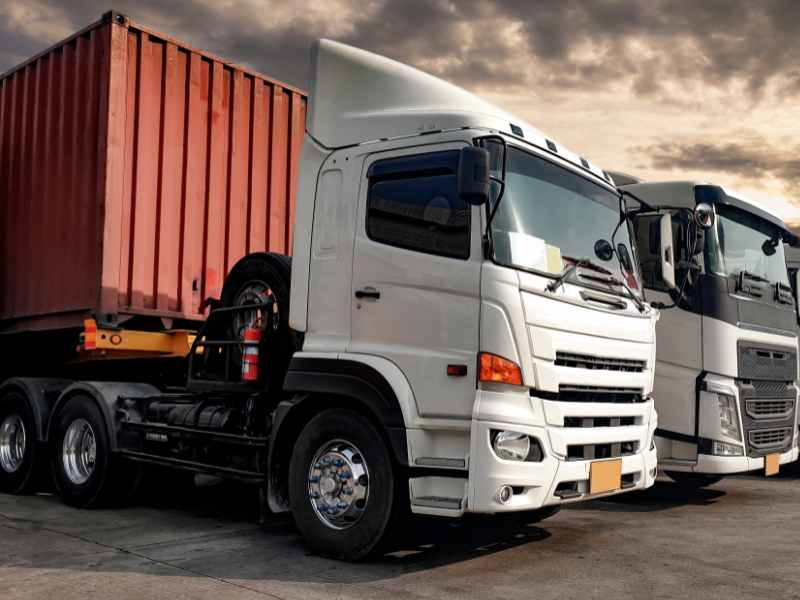 In addition to slowing the supply chain, costing businesses money, and hurting the reputations of many organizations, criminals often use the money they get from selling stolen assets to fund other crimes, such as weapons or drug trades.
Therefore, it's crucial to take steps to improve cargo security and stop crime. Here are some ways you can do that.
Identify Cargo Security Risks and Hotspots
Understanding situations where crimes may occur or where cargo may be stolen can help you control risk and it reduces the chances of a crime taking place. For instance, if you manage truck drivers, ensure that you understand where the crime hotspots are along their routes and have a reliable way to pass this information on to drivers.
You'll also want to know where risks exist inside your organization. For instance, criminals sometimes try to plan "inside jobs" where they work with employees or contractors who work at a truck yard, warehouse, or other such facilities. Sometimes these criminals work inside the site to steal goods.
Sometimes they pass on information about a site's security setup to criminals on the outside. There may even be situations where criminals working onsite try to nullify security measures, distract security guards, or cause other issues.
These issues can be solved by live remote monitoring. While security guards and onsite staff can watch over employees, they can't be everywhere at once. However, live remote monitoring agents can view cameras installed at your property in real-time. This means they'll spot any suspicious behavior and react to stop criminals before they can commit their crimes.
Another potential cargo security risk comes in the form of fraudulent visitors arriving at your gate, claiming that they should be allowed access. In some cases, they might try to take advantage of distracted or busy security guards and attempt to slip past without much hassle.
In other cases, they use fake ID credentials or fake names and try to talk their way into a property. Some criminals may even go as far as to create an entire fake company and try to look "official" enough to gain access to a property.
The good news is that live remote monitoring agents can also take responsibility for access control at truck yards, warehouses, industrial sites, and many other properties. Agents will use cameras to verify IDs at the gate, ensure that the person's face matches their identification, and check if they are listed on the authorized list.
If they're not, they won't be allowed to enter the property. Unlike onsite guards, live monitoring agents won't be distracted by other things happening in the area, nor will they be vulnerable to intimidation or threats.
Protecting Your Property's Perimeter
In addition to watching employees on site and ensuring that only those who are authorized can enter the property, live monitoring agents can also watch the perimeter of your property 24/7. This is crucial since criminals who strike truck yards, warehouses, and other such properties strike quickly.
| Capabilities | | | |
| --- | --- | --- | --- |
| 24/7/365 Surveillance - Full Yard | Perimeter | Gates | | | |
| Access Control - Gate & Doors operations (Check - ID, Validate Authorization) | | | |
| Operational information Capture - Truck & Trailer # | Inventory # | Seal # | BOLs | | | |
| Incident notifications - Trespassing | Suspicious Behaviour | Damage | Miscounduct | Policy Violations | | | |
| Policy Enforcement - PPE | Speeding | Parking | Security Protrocol | Pre & Post - Trip Inspection | | | |
| Real Time Reporting - Dispatch & Arrival | Parking Assignment | Security & Safety Incidents | | | |
| Benefits | &nbsp | &nbsp | &nbsp |
| --- | --- | --- | --- |
| Operational Budget Savings - Lower monthly cost than onsite Security Guards | | | |
| No Capital Costs - Equipment cost (install, service, repairs, upgrades) amortized over life of contract | | | |
| Eliminate "Hidden" Costs - Agents trained to prevent incidents and eliminate negative outcomes | | | |
| Operational Improvements - Accelerate gate transactions, reduce errors, improve yard efficiency | | | |
| Real-time intelligence - Integration with yard Management System delivers real-time data visibility | | | |
They often get in and out of a site in only a few minutes, leaving very little time for police or security guards to respond and stop them. With live monitoring, agents notice what's happening at the site before it becomes a crime. For instance, they can spot a criminal lurking around outside a property looking for a way in.
As soon as this person is seen, the agent will use the two-way speaker system and let them know that they're being watched, demand that they leave the property immediately, and tell them that police will be called right away if they do not comply.
Since the police can be called before the criminal even enters the site, the chance of catching them in the act is significantly higher.
To learn more about live remote monitoring and how it can improve cargo security and reduce crime at truck yards, warehouses, industrial sites, and many other properties, please do not hesitate to contact the team at Birdseye Security Solutions today. Our team will help you find the right solution to protect your property and your assets.